no cost
donation box at innerspace for voluntary contributions

Believing that things of the spirit should be accessible to everyone, the BKs offer their facilities on the basis of voluntary contributions from individuals who feel they have taken personal benefit from attending BK courses and other programs. Additionally the Brahma Kumaris venues are run by volunteers. Brahma Kumaris World Spiritual University is a registered charity in Scotland No. SC040512
find the peace within you...return to inner peace, practically, through free courses, lectures and meditation.
...helping individuals transform their perspective of the world from material to spiritual
Age 16 and over

The Brahma Kumaris runs on voluntary contributions, both financial and in kind, from individuals who have benefited personally through its courses and activities.
Brahma Kumaris students, inspired to serve others, choose to contribute regularly in support of the work, according to their means.
There is no membership fee.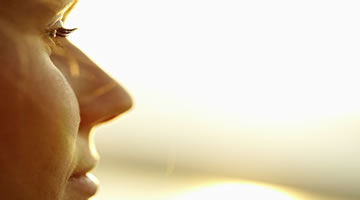 Meditation is the journey inwards, a journey of self-discovery or, in fact, re-discovery. Meditation is time taken for quiet reflection and silence, away from the hustle and bustle of daily living. Taking time out enables us to come back to a centred place of being. In our modern world, the pace of life is growing ever faster and we are losing touch with our true inner peace and power. When we no longer feel grounded, we can experience ourselves pushed and pulled in many different directions. It is at this point that we start to experience stress and a feeling of being trapped. Gradually, over time, this feeling leads to illness and disease, as our mental, emotional and physical health is thrown out of balance.
Raja Yoga meditation is a form of meditation that is accessible to people of all backgrounds. It is a meditation without rituals or mantras and can be practised anywhere at any time. Raja Yoga meditation is practised with 'open eyes', which makes this method of meditation versatile, simple and easy to practice. Meditation is a state of being in that place just beyond every day consciousness, which is where spiritual empowerment begins. Spiritual awareness gives us the power to choose good and positive thoughts over those which are negative and wasteful. We start to respond to situations, rather than just reacting to them. We begin to live with harmony, we create better and happier, healthier relationships and change our lives in a most positive way.

General information
Brahma Kumaris is a worldwide spiritual movement dedicated to personal transformation and world renewal. Founded in India in 1937, Brahma Kumaris has spread to over 110 countries on all continents and has had an extensive impact in many sectors as an international NGO.
However, their real commitment is to helping individuals transform their perspective of the world from material to spiritual.
It supports the cultivation of a deep collective consciousness of peace and of the individual dignity of each soul.
International coordination
The spiritual headquarters of Brahma Kumaris is in Mount Abu, India. At a national level, activities are generally coordinated by local people in alignment with the spiritual principles of Brahma Kumaris, working in accordance with the laws of the land. Activities of international interest are coordinated regionally from offices in London, Moscow, Nairobi, New York and Sydney.
We are individuals of all ages and backgrounds who study spiritual knowledge that nurtures respect for all faith traditions, coherently explains the nature of soul, God, time and karma, and inspires an enlightened lifestyle.
We practise and teach Raja Yoga meditation, which relaxes the mind and nurtures a healthy balance between our inner and outer worlds. Through numerous social service activities and partnerships, we promote spiritual understanding, leadership with integrity and elevated actions towards a better world.
Brahma Kumaris World Spiritual University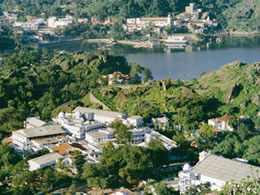 Mount Abu, high in the Aravali Mountains of Rajasthan, provided an ideal location for reflection and contemplation for the original group's move from Karachi in 1950. After a few ye